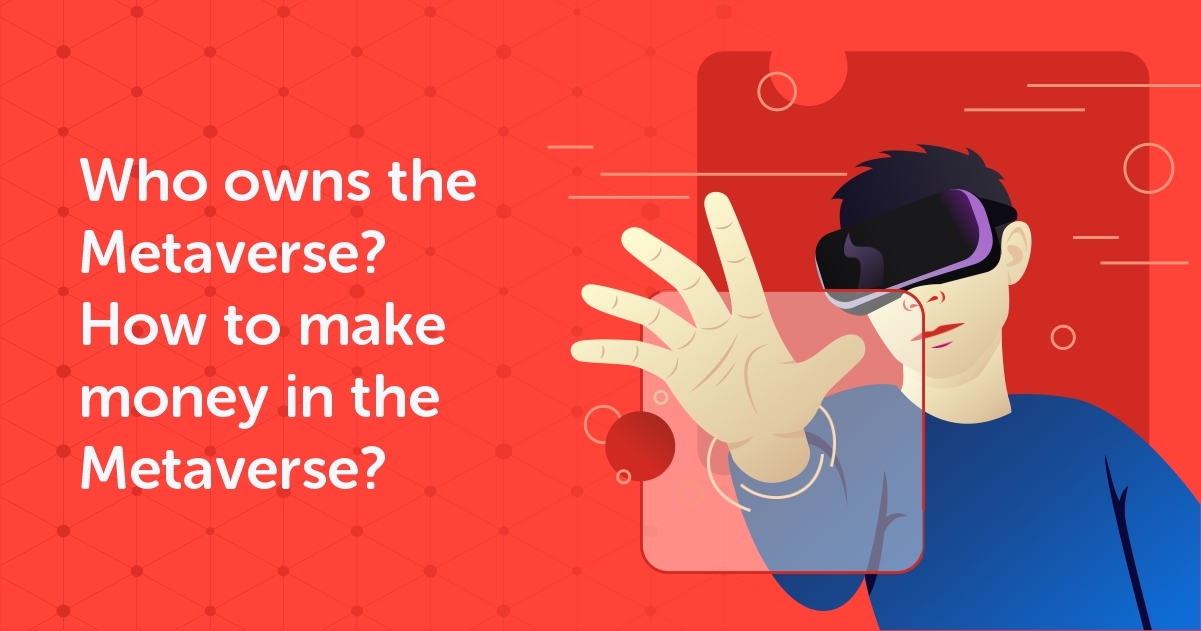 The past few years were the years of the pandemic and the rise of cryptocurrency. As the crypto boom occurred, Facebook decided to rebrand to Meta to focus on the metaverse, leaving everyone perplexed. But as things became clearer, it was evident that the metaverse, an amalgamation of the digital and physical worlds, will be a game changer.
While the metaverse is still a developing technology, there are already some questions about its legitimacy and potential. Questions such as why is metaverse gaining so much traction, does Meta own the metaverse, and does it offer monetization opportunities for game publishers?
In this article, we will clear the air around the metaverse, talk about why it is growing significantly and how publishers can monetize it efficiently.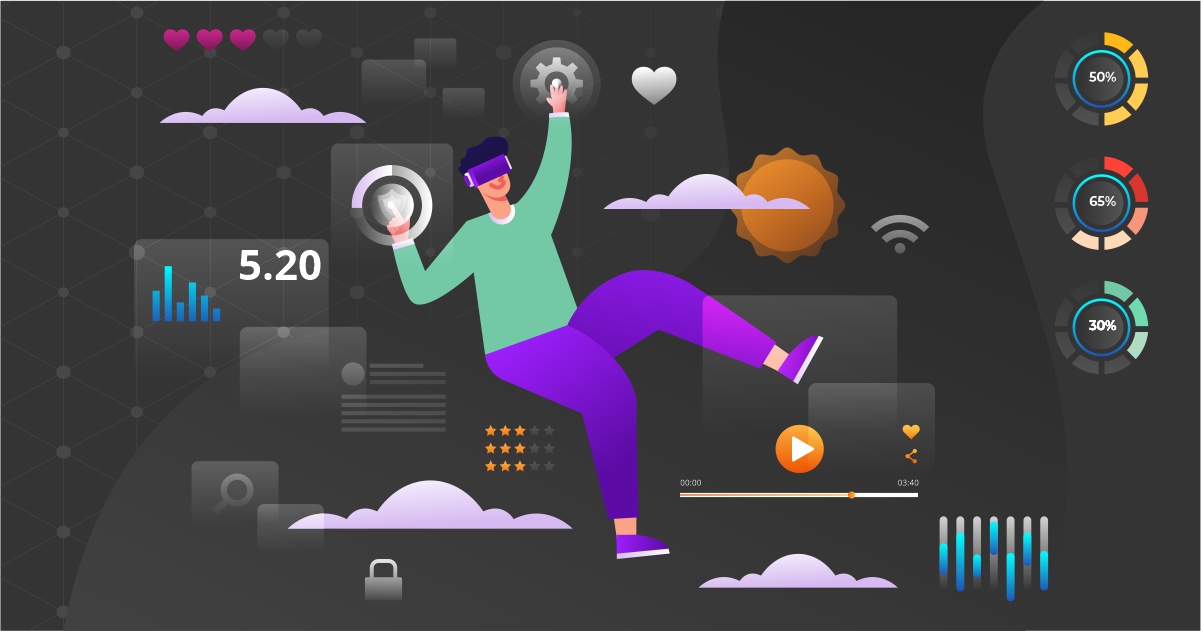 What Exactly Happens In The Metaverse?
Metaverse, in general, is a pretty broad concept. It is an all-inclusive digital world where users can connect and interact with each other as digital avatars and perform various activities as they would do in the real world. But this is just the basic definition of the metaverse, and the reality is much bigger.
To understand the metaverse better, you can imagine it as an overlap between the physical and digital world, bringing the best of both worlds to the user. Moreover, anything can happen in the metaverse. This includes music festivals, gaming, communication, movies, shopping, and almost everything else that you can do in the real world.
The sheer scale of the metaverse is stellar, which is why we are witnessing rampant interest from tech giants all across the world. The notable brands that are investing in the metaverse include Meta, Google, Microsoft, and Tencent, with countless other small and medium projects also exploring possibilities.
Who Owns The Metaverse?
While Facebook (now Meta) can be attributed to the recent popularity surge of the metaverse, it does not own it. In fact, no one entity or individual can own the metaverse. Meta or other entities can own one or more of the many metaverses available. Anyone can create a metaverse ecosystem for their community to come together in the digital world. Many companies have created their own virtual setups, where users can roam around, buy digital real estate with cryptocurrencies, display art, and even shop around for physical-world stuff. Smartphone pioneer Samsung even launched a line of new products in the metaverse for users to purchase.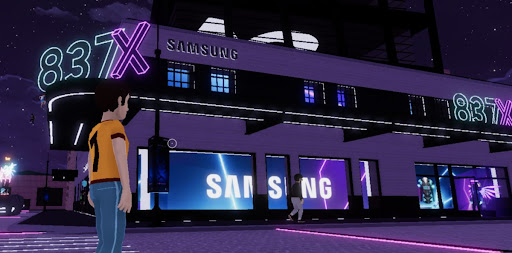 Source
Why Is The Metaverse Growing?
Metaverse has emerged as a combination of science fiction and real-life and is understandably making waves in the ecosystem. It is gaining significant traction, from users and investors alike. Facebook spent more than $10 billion in 2021 on its metaverse division, and many other major companies are investing heavily in the digital space too. But why is the metaverse growing with such huge numbers?
The Metaverse allows creators to exhibit digital forms of art and property, which everyone knows by another name — NFTs! These Non-Fungible Tokens (NFTs) can be displayed in the metaverse in the form of digital art, music, videos, gaming characters, and much more. The initial boost to the NFT ecosystem was received by digital art, where pictures of apes and pixelated characters were sold for millions.
However, the recent trend in the metaverse and NFT ecosystem are games, especially play-to-earn. Users can earn and craft in-game characters as NFTs and then earn exciting rewards. The NFT gaming sector has seen significant growth recently and is expected to emerge as the clear industry leader in the ecosystem.
Top Metaverse Projects In 2022
Metaverse has already seen significant growth and there are many successful projects building the metaverse. Here are some of the top metaverse projects that should be on your radar in 2022.
Decentraland

:

One of the biggest metaverse projects in the world, Decentraland (MANA) enables users to snap up virtual lands in their metaverse. One of the key reasons why Decentraland has grown significantly is that users can build anything in Decentraland, and monetize it. Imagine a blank canvas that can be transformed into anything, from metaverse stores to games. Source
The Sandbox

: Another metaverse project that has become a household name for users, The Sandbox is also a virtual world where users can explore virtual realms and purchase digital lands. The land and other items, constructed as NFTs, can be traded through the platform's NFT marketplace. The platform offers unmatched customizability, allowing users to build anything they wish.

Sensorium Galaxy

: Bringing real-life experiences into a digital metaverse, Sensorium Galaxy helps users get together in the metaverse to join shows, play games, and do much more. Their metaverse was developed in collaboration with top artists, producers, and media companies. The platform consists of several different worlds, each offering a different experience to users.

Cryptovoxels

: What happens when you combine Minecraft with Metaverse? You get Cryptovoxels! This metaverse consists of digital lands and building blocks that users can build on top of. Lands can be acquired and traded as NFTs, on which players can build their digital properties, which may include posters, audio, signs, and much more.
How To Make Money In The Metaverse With Your Games
For game publishers and developers, the metaverse offers a huge early mover advantage for revenue generation. As the technology is in its nascent stage, utilizing it early can help games scale their revenues. Here's how publishers can make money in the metaverse with their games:
Brand Advertisements
One of the biggest revenue-generating models for the top games in the metaverse is ad revenue. Brands are jumping into the metaverse advertisement offerings and inserting their ads in games to reach a largely untapped audience and milk this direct revenue opportunity. The key here is ensuring that the ads are well executed and look like they belong in the game. Poor ad placement or execution can lead to a substandard gaming experience.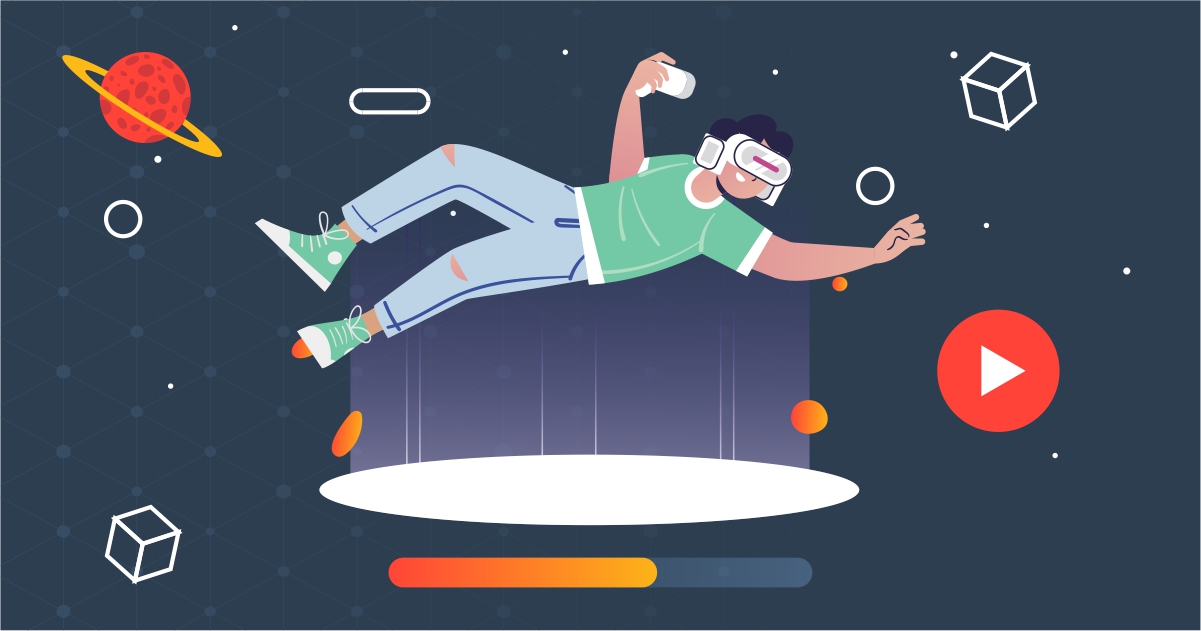 Events
Metaverse events are now being frequently organized, with a large number of celebrities being active participants. Organizing highly targeted events and scooping the ticket revenue can be a highly rewarding venture.
NFT Sales
The metaverse runs on NFTs and selling your in-game items as NFTs has emerged as one of the most popular ways metaverse game developers generate revenue. New players can be provided basic NFTs to help them get started and they can craft new NFTs as they play. The play-to-earn genre's success confirms that NFTs in the metaverse work. Moreover, creating an in-game marketplace for NFT sales can also bring in revenue in the form of transaction fees.
Subscription Models
Subscription models and pay-to-play models are prevalent in traditional gaming and can be utilized in the metaverse as well. Games can charge a monthly/yearly subscription fee from users to provide access and even offer limited edition content for a special fee. Users can also be provided an ad-free experience for a subscription fee.
Hardware Sales
Many metaverse companies are complementing their digital lands with their own hardware. Meta, for example, requires users to purchase an Oculus device to enter their metaverse. Game developers can look towards hardware sales to generate revenue. These devices can offer exclusive access to their games or special content.
Token Launches
Launching your own crypto token that can be used as an in-game currency can help publishers generate initial capital from initial sales. Moreover, as the price of the token increases over time, game developers, publishers, and early adopters can profit from the rise and increase brand value as well.
Conclusion
As we witness unparalleled interest in the metaverse from top global firms, the future seems bright for the digital world. The early monetization efforts coupled with the addition of gaming in the mix showcase a unique opportunity for game publishers. While the technology matures and we see definitive changes, it might be the right time for publishers and developers to leverage the metaverse economy.
With AdSparc and our next-gen monetization tools, you can catalyze your game's metaverse growth and increase your revenue. Publishers can leverage the best-in-class technology to offer blended ad solutions for advertisers and create the perfect gaming experience for players. Therefore, with AdSparc, developers and publishers can enhance demand diversity, improve user experience, safeguard the brand, and make a mark in the growing metaverse ecosystem.
Interested in getting our next-gen solutions? Request a free callback today!
FAQs
Question: What is the Metaverse?
Answer: The metaverse is an all-inclusive digital world where users can connect and interact with each other as digital avatars and perform various activities.
Question: What are the uses of metaverse?
Answer: The possibilities of using the metaverse are limitless, which is what makes it special. Participants can freely roam around, build, buy, sell, interact, play, watch, and do so much more in the metaverse. However, the final use cases may depend on the metaverse you are visiting.
Question: Does Facebook own the metaverse?
Answer: Neither Facebook (Meta), nor any one entity or individual, owns the metaverse. They may own their own metaverse, but the technology as a whole is composed of multiple metaverses. Anyone can create their metaverse and own that respective metaverse.
Question: Can the metaverse be monetized?
Answer: Yes, the metaverse can be monetized. There are multiple ways through which the metaverse can be monetized, including running ads, brand partnerships, NFT sales, metaverse event tickets, subscriptions, and token sales.