There is no scarcity of game engines today. Currently, rewarded video ads are an essential part of a game or app's growth strategy. A user watches an in-app video ad and receives rewards in return. 
As per eMarketer, 74% of users would watch an ad in exchange for in-app rewards or currency. Players that watch rewarded video ads are 6 times more likely to complete in-app purchases. 
Hence, it's a win-win-win for users, developers, and advertisers. You must be thinking, 'But how?' Let's explore the seven essential best practices of rewarded video ads and jump-start your stagnant source of revenue. 
But first, let's start with some basics. 
What are rewarded video ads?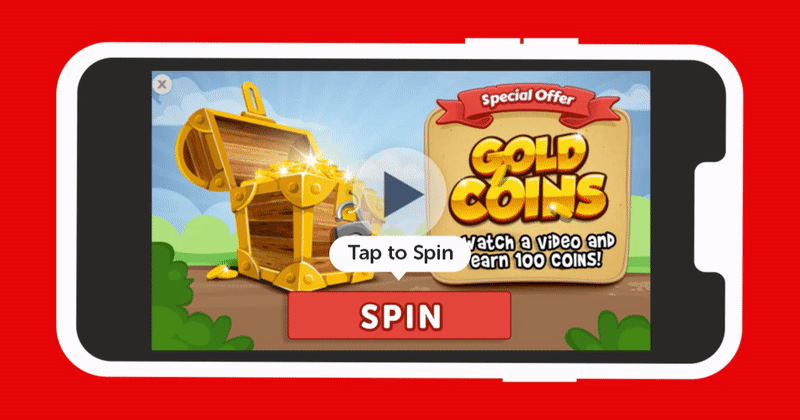 A rewarded video ad is an ad unit that offers users a reward in exchange for opting in to interact with an ad – a transparent value exchange. These rewards appear when there is a level of urgency in the gaming level and take the form of in-app currency, gaming lives, premium content, and more. 68% of players say they like rewarded video ad formats (TechCrunch).
Rewarded video ads grant developers accumulative revenue, user engagement, and better user retention, while advertisers gain meaningful exposure to their target markets and audience.
A quick snapshot on 'What are rewarded video ads?'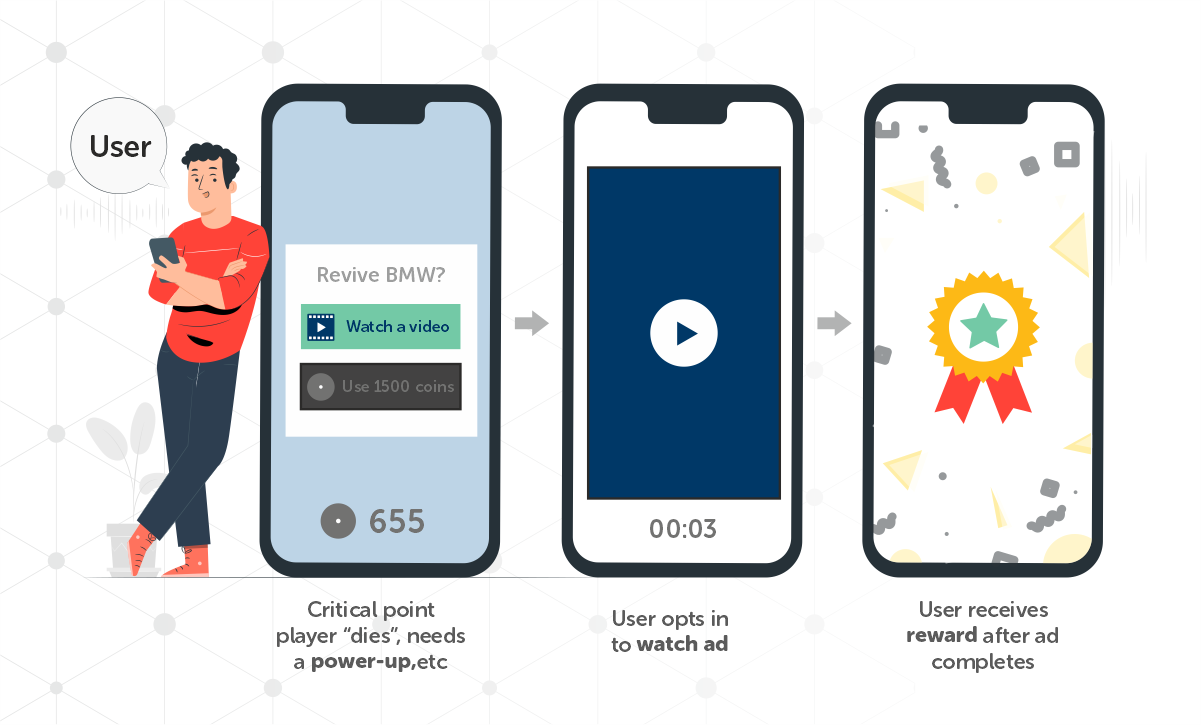 Rewarded video ads are a short video ad format

It has virtual gifts or in-app incentives (lives, coins, bonus tips) 

It is around 15 seconds long

There is a choice for the user – a clear choice to opt in or opt-out

It is also a non-skippable video ad by nature
How does it work? 
Here's the rewarded video ad flowchart mapping the essential details of the monetization process: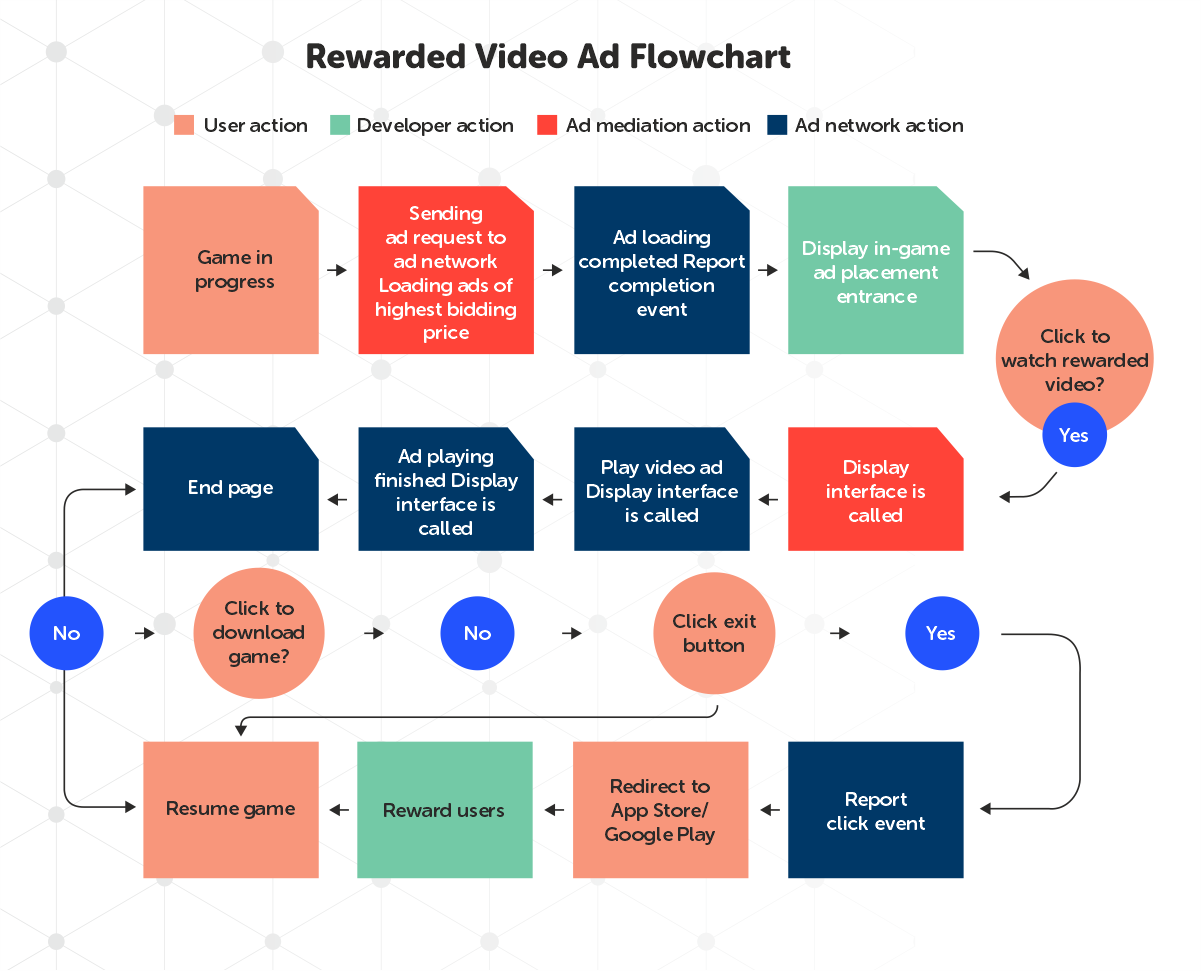 What is rewarded video ads revenue? 
Rewarded Video Ads and its eCPMs: 
Here are some of the significant rewarded video ad offers along with their platform, country origins, and rates.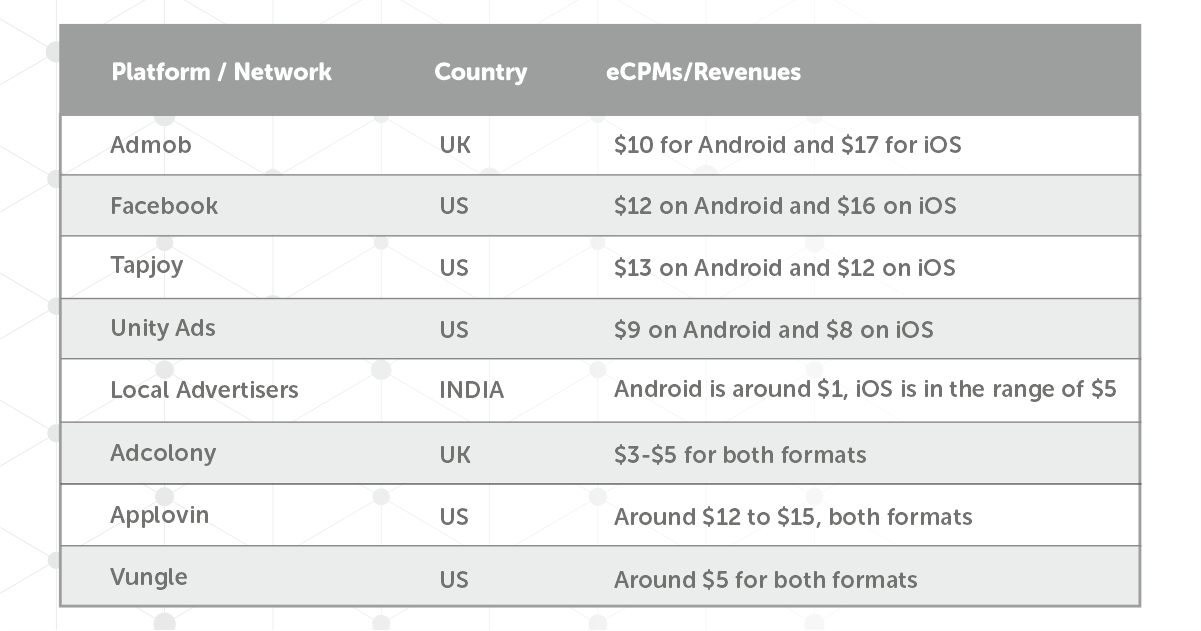 What are the top benefits of rewarded video ads?
Rewarded video ads can be valuable to developers, users, and advertisers. Let's dig in and find the ways it helps the three key parties of the gaming ecosystem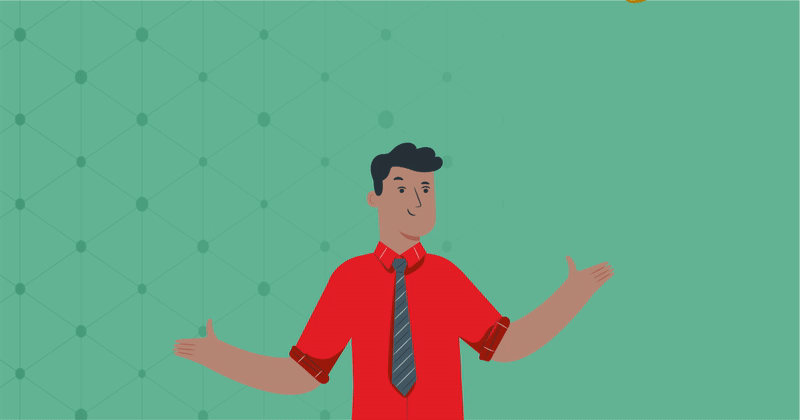 Benefits for users
User is empowered with a choice –

When to pick and watch a video ad. The rewarded video ad never auto-plays, nor is the user is forced to watch it 

There is always a reward for watching ads —

These ads are always complemented by an incentive, like coins, lives, extra time, and more 

Apps prices are lower or a few in-app purchases that involve money —

The user purchases benefits and features with their attention and time 
Benefits for developers
User retention rates are high —

The level of frustration is low on the user side as they can watch a video to earn hints, extra lives, or some coins, rather than giving up on the app entirely 

The rate for users' opt-in to ads is high —

76%

of US mobile gamers prefer opt-in rewarded video ads over interstitial ads. Thus, more users prefer to watch rewarded video ads, which can act as a lucrative measure for the developer besides direct in-app purchases 

The number of downloads is more —

If an app is available for free and eventually making the developer money via rewarded video ads, more users will download the app 
Benefits for advertisers
Ad views completion rate is higher —

In this scenario, the user isn't rewarded unless the ad is viewed entirely, so it's less prone to be skipped or cut off from viewability 

Enhanced audience targeting –

The user is choosing to watch the video ad; so probably they prefer to watch ads out of interest or inclined towards it 

Greater viewer satisfaction –

These rewarded video ads are opt-in and non-intrusive. Users or viewers tend to look at the advertiser more constructively 
Fundamental top seven best practices for rewarded video ads: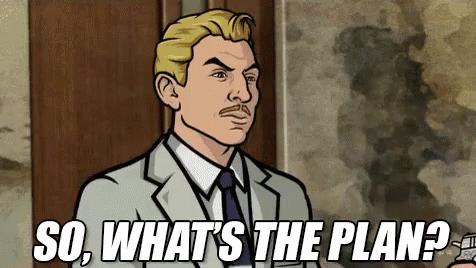 Proper ad placement is necessary:

Remember that implementing rewarded video ads within your app will govern its impact on user experience (UX). To safeguard your ad's best placement, make sure to prioritize UX. When you are pondering when and where to place rewarded video ads, always consider what's most vital to your users 

Offer in-game hints & mystery rewards surprise:

If you have a mobile game, another reward that may be valuable to your users is in-game assistance and surprise rewards. Place mystery rewards to boost engagement. Consider unexpected rewards offered as it is one of the most satisfying user experiences. It increases satisfaction and builds suspense when a high-value reward is unlocked. If your user wants to acquire a specific reward, they will consider watching multiple ads to achieve their goal 

Prioritize user experience:

Users don't mind watching an ad if they are getting something valuable in return. However, there is no need for an intrusive ad format to sacrifice a user's experience. In its place, you can ensure in-app experience is top priority and try to deliver ads in a unified manner 

Targeting the right audience:

Always segment your users into distinctive audience groups. Initiate your audience segmentation based on user behavior and how they are interacting with your ads. You can offer fewer valuable rewards for users who frequently use the app, so they remain engaged and hooked on it. For users who use the app rarely, you can surprise them with a high-value reward to reassure them to use the app more often 

Boost your in-app purchases:

You can use rewarded video ads to promote in-app purchases. Rewarded video ad format encourages numerous users to opt-in an in-app purchase access for a superior experience. Similarly, users who have received a reward for watching a video ad are more likely to make in-app purchases 

Always A/B Test multiple rewards for optimum outcomes:

It is vital to test various types of incentives or rewards that you can offer to your users. Testing helps developers discover which rewards are most valued and recognize optimal offerings to monetize their apps better. When you are A/B testing the rewards, incorporate variants such as ad duration, reward type, ad placement, and quantity per session 

Continuously mediate ads via third-party ad networks:

You can amplify your revenue by mediating or negotiating third-party ad networks with tools like AdMob Mediate. Ad Network Optimization is one of their features that automatically mediates the ad according to the latest eCPM. That means the ad with the highest bid will be served first automatically, whether it is part of the AdMob network or a 3

rd

party 
How to earn money with Rewarded Video Ads?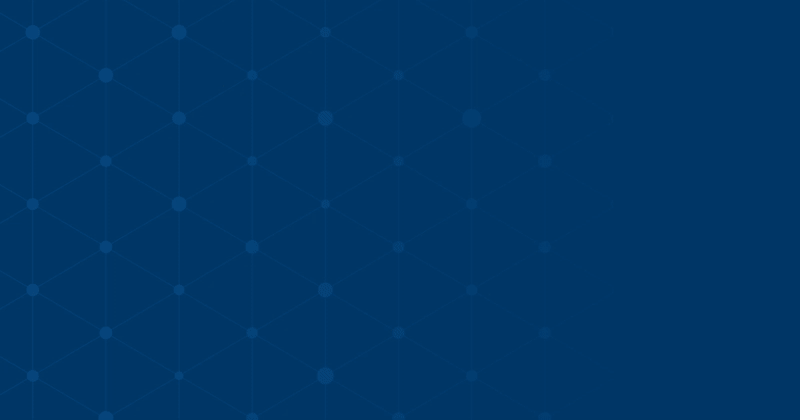 Using rewarded video ads in your app or game is a brilliant way to offer a high volume of valuable and quality impressions, significantly increasing the app's revenue. Proposing players with valuable in-game bonuses for interacting with an ad spawn greater engagement and clicks. Developers using rewarded video ads have positively impacted both user engagement and revenue.  
Monetize your app quickly and easily with rewarded video ads — you can find rewarded video ad formats available at AdSparc.
Learn how to run less intrusive and highly appealing ads to your viewers. AdSparc uses next-gen ad technology with advanced optimization techniques to deliver a better experience for your video ads. Request a Free Demo today!
Also Read: Best Supply Side Platforms (SSPs) Publishers Should Look At In 2022